The Crown: three-dimensional landmark by Daniel Libeskind

The Casalgrande Ceramic Crown, another three Cs, is the new signature architectural work by Daniel Libeskind, and constructed with leading materials and technology. This is a spectacular landmark which places itself, symbolically, alongside the three Cs of the Casalgrande Ceramic Cloud. The Cloud was created in 2010 by Kengo Kuma, commissioned by Casalgrande Padana and made using their slabs.
While the CCCloud could be described as the 'spokesperson' for the Bios Ceramics technology (self-cleaning and anti-bacterial slabs), the CCCrown stands out for being an icon for construction and application technology. This has been achieved with the ceramics, thanks to constant, in-depth study, searching for new solutions all the time.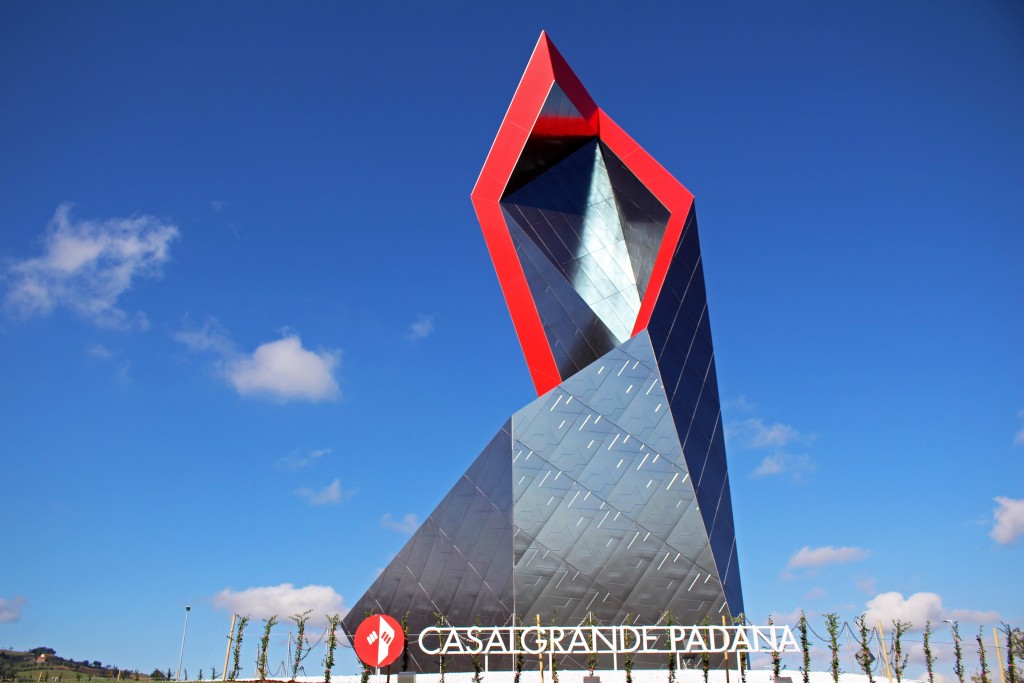 The CCCrown was thought up and designed by Daniel Libeskind. Libeskind is a star of modern architecture, and Casalgrande Padana has launched a fruitful collaboration with him. This has led to the creation of a line of slabs, Fractile slabs, and a process of formal research and technological development; there have been significant results, including the following:
Finally we have The Crown, a crown which has been cladded with Fractile pieces (special slabs made from porcelain stoneware, decorated with a fractal relief pattern, which Luigi Massa (from the Engineering department at Casalgrande Padana) spoke about at Expo 2015 in Milan, in this video). It is a vertical construction, with a spiral which reaches a height of 25 metres.
"A form of pure compositional expressiveness, emphasising verticality, with a type of volumetric projection, like a hand drawn sketch, which crystallises into constructive virtuosity, to show just how a flexible and ecological material like porcelain stoneware can be used in the most unexpected situations".
Designed as a ventilated façade, anchored to a lean and slender steel structure, the Crown is set to become a new point of reference for architecture, in the area which surrounds the Casalgrande Padana facility.
The CCCrown can be admired, in person, at the roundabout between via Filippo Turati and via Pedemontana in Dinazzano, or indeed on Pinterest and Facebook.