Bios Ceramics – Technology and ceramics, in aid of the environment and hygiene

What are bioactive ceramics?
Bioactive ceramics are an innovative type of environmentally friendly product which autonomously interacts with the environment to spark a series of chemical and biological reactions capable of bringing down bacteria levels, pollutants and traces of dirt or impurities on the tiles. These ceramics are able to contribute to improving the quality of the micro-environment in which they are situated, whether that be inside or outside. Indeed, they are the fruit of a long – but exciting – period of research.
What's the science behind bioactive ceramics?
Bioactive ceramics are the result of a series of scientific discoveries made since the start of the 1960s. The most important of all was made by the University of Tokyo in the field of photocatalytic reactions. The so-called "Fujishima-Honda" reaction – named after its discoverers – occurs when a TiO2 rutile crystal and a fragment of platinum are immersed in water and then exposed to light. The reaction sparks the oxidation of the TiO2 rutile, thus letting off oxygen and hydrogen, gasses which have been shown to react with and destroy almost all organic compounds. And all thanks to water and sunlight.
It's led to tiles that clean themselves with nothing but sunlight and rainwater
In the mid-1990s, the Japanese company TOTO developed a patent in its laboratories that combined the cleaning properties sparked by the "Fujishima-Honda" reaction with super-hydrophilic properties, thus creating a special coating that enables any surface to independently clean itself of impurities thanks only to sunlight and natural rainwater. It was a first glimpse at the potential uses for self-cleaning ceramics in the world of architecture, with the technology given the name Hydrotect.
There's also been a step forward in terms of antibacterial ceramics.
Thanks to targeted research supported by Casalgrande Padana in collaboration with the Microbiology Department of the Faculty of Biomedical Sciences of the University of Modena and Reggio Emilia, the company has secured a revolutionary patent and produced a line of full-body vitrified antibacterial porcelain stoneware tiles. These are created via an innovative process which uses next-gen nanotechnology throughout.
The zenith of bioactive ceramics: self-cleaning and antibacterial tiles.
After years of experimentation, research and progress have brought together all the necessary components for a wonderful new invention. Casalgrande Padana has decided to draw on all of its expertise to create the Bios Ceramics brand, which includes the Bios Self-Cleaning (with TOTO's patented Hydrotect technology) and Bios Antibacterial (the fruit of joint research with the University of Modena and Reggio Emilia) lines. There are numerous potential uses for the products, and architects and designers – their minds bursting with innovative ideas – are starting to request ceramic tiles treated with Self-Cleaning and Antibacterial technology so that they can create floorings and cladding for commercial buildings, hospitals, supermarkets, shopping centres, medical centres, research laboratories, food stores…
As you can imagine, there are a vast array of possible applications for Bios Ceramics technology, with many structures, buildings and architectural projects already equipped with self-cleaning and antibacterial tiles. We'd like to mention those that – in our opinion – best represent the technical possibilities offered by bioactive ceramic technology.
Ferrari Centre of Regenerative Medicine: Bios Ceramics' big debut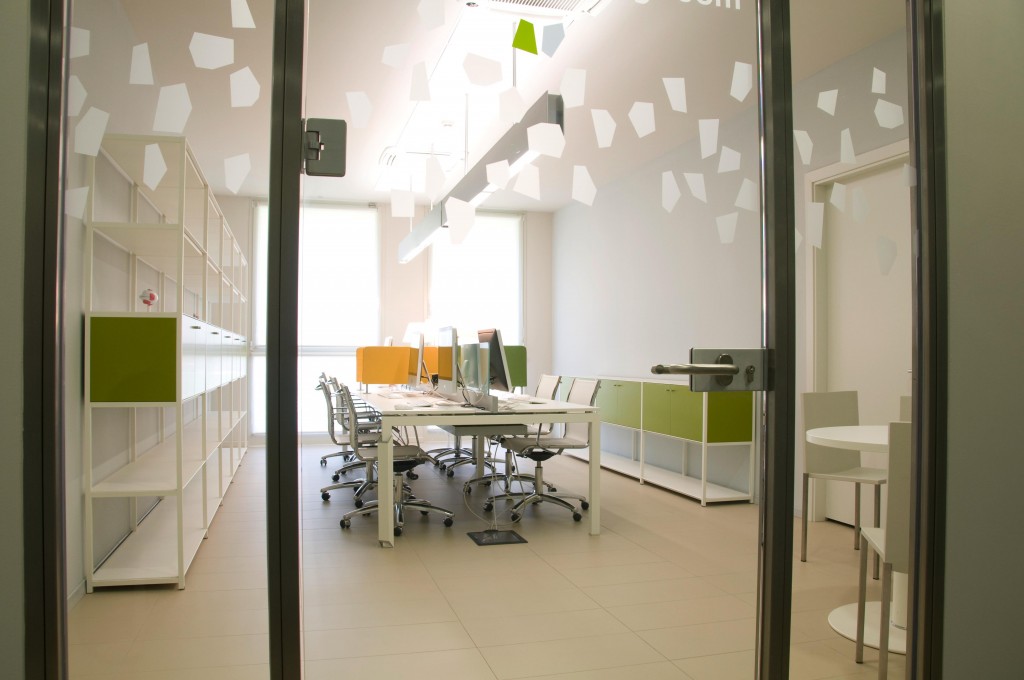 Bios Antibacterial ceramic technology made its big debut at the Stefano Ferrari Centre of Regenerative Medicine (CMR) at the University of Modena and Reggio Emilia. The centre is a beacon of excellence in the international field of research into epithelial stem cells and their clinical uses in stem cell and gene therapy. Casalgrande Padana produced the tiles used for the flooring of this prestigious institution. A full photo gallery is available here.
Bios Ceramics for Emergency: bioactive ceramics in the hospital sector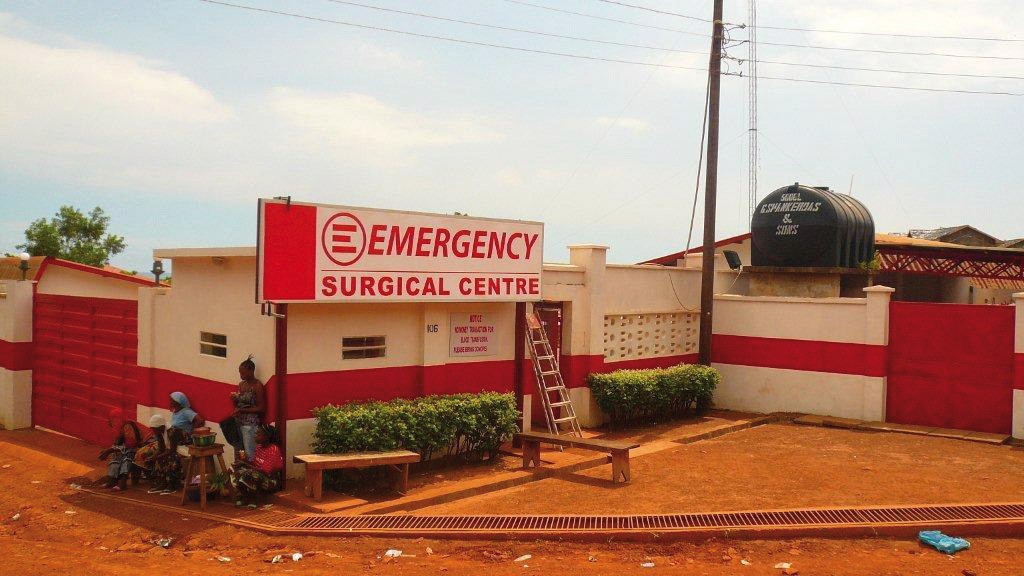 Bios Antibacterial's properties immediately make you wonder about their potential applications in settings where hygiene and bacteria control are of primary importance – clinics, medical centres and hospitals, for example. And in two Emergency hospitals, the Salam Surgery Centre in Khartoum, Sudan, and Goderich Hospital in Sierra Leone, Casalgrande Padana's antibacterial tiles are now doing their bit.
inCoop in Conselice: the supermarket that chose the environment


Bios Ceramics was the most "natural" choice – in every sense of the word – for a commercial building with energy consumption and emissions 40% lower than the norm, minimal environmental impact and improved employee and customer wellbeing. The building was designed to help redevelop the surrounding area, giving it an urban identity while adopting the leading technology in the green architecture, energy management systems and environmental health fields. And so it's no surprise that it opted for Bios Antibacterial ceramics for all of the flooring and cladding in the complex: in total, around 1000 square metres of ceramic tiles were used!
The story doesn't end here: more information and external links
To discover all the properties of Bios Ceramics technology and its potential uses in other areas (i.e. the commercial sector, restaurant industry, food stores…), please consult our official catalogue (available in Italian/English and French/German), which can be found in the special Bios Ceramics section of the Casalgrande Padana website. To find out about the prizes and awards given to Bios Ceramics, please visit this page. And finally, why not take a closer look at how Bios Ceramics technology works with this YouTube playlist?