Producing quality swimming pools is the mission of Casalgrande Padana. Large swimming facilities, spas and thermal baths, water parks and even private pools are becoming increasingly popular and have turned into remarkable architectural feats, but also into fully exploited and frequented social venues.
Material research, project analysis and the use of evolved technical solutions are at the core of the work of the Casalgrande Padana's design teams, who combine engineering expertise with a long and direct field experience. 
Bios Ceramics® Antibacterial efficacy up to 99.9%
In traditional swimming facilities but also in modern wellness centres, getting rid of bacteria from surfaces is paramount to prevent mould, yeast and fungi from forming. Casalgrande Padana's research in the field of antibacterial products has led to BiosCeramics, a treatment capable of getting rid of 99.9% of four main bacterial strains.
This special application, which is effective also in total darkness and enhances its performance in wet environments, is available for the full range of Casalgrande Padana products.
Discover more
chevron_right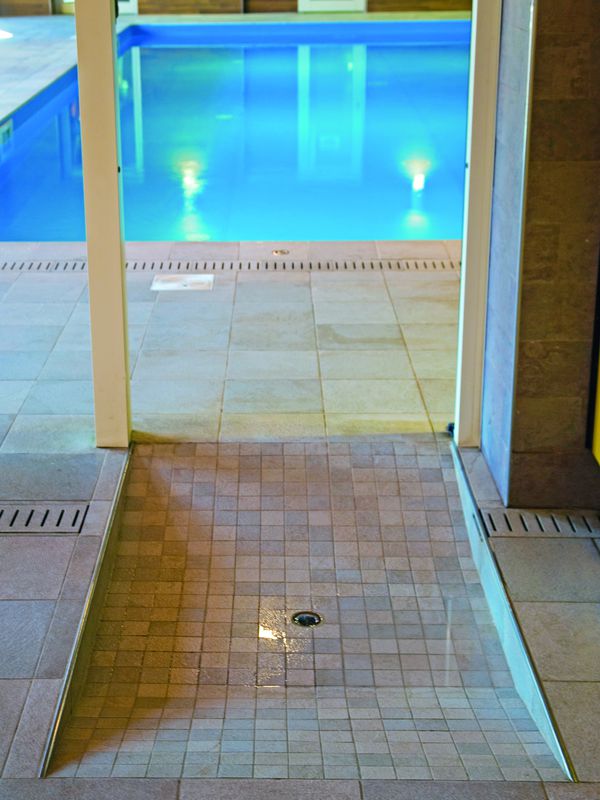 Paths for visually disabled people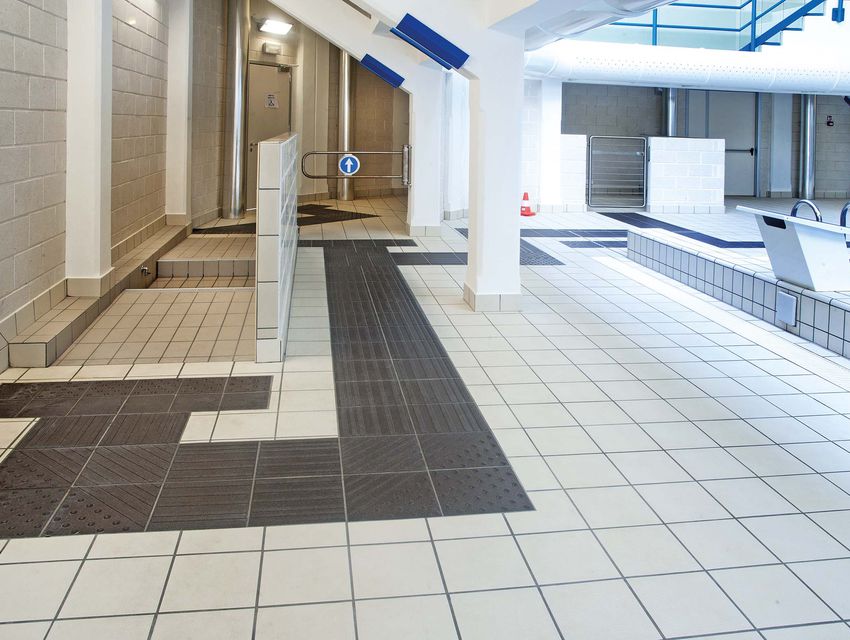 Casalgrande Padana has always been sensitive to social problems and disabilities. For this reason, it has developed and created the Granitogres Tactile project, a set of embossed codes printed directly on the porcelain tiles for the development of comprehensive tactile paths offering greater autonomy to the visually impaired and blind in public buildings and urban settings in general.
Technical Support
To complete the offer, Casalgrande Padana's Swimming Pool division provides customers with its technical service so as to give professional designers all the advice and technical help they need for all phases of their projects.
Strada Statale 467, n. 73 - 42013 Casalgrande - RE - Italy
Tel. +39 0522 990801 - Fax +39 0522 771668
E-mail: pool@casalgrandepadana.it